Art by Amy Yao.
As a recent transplant from Texas I was just as new to
Art Basel
as most of the population wandering aimlessly.
I learned that there are a few events, thrown by the same companies, that reminded me of a lot of SXSW. The events themselves were grand and no expense was spared but SXSW does take the cake in the music scene. I won't knock it just yet because I was a total newbie to this ballpark!
Art Basel as it's name applies, all about the art. Can I just say how spectacular it was? I actually bought a
$50 one day pass
to the
Miami Beach Convention Center
and it was the best money I have ever spent. The only way I can sum it up is like being in a GIANT art museum. It was a grand production from the people, the installations for rest/food to the artwork.
If someone that had never been to Art Basel wanted some pointers I would say buy yourself a ticket and spend the entire day at the convention center! Now some of you may not be big art fans or are in Miami to do the obvious, PARTY!
I made a few mistakes and definitely learned some lessons about the party scene during this time. I compiled a list on where to look for these parties. Most of these are geared more towards hip-hop parties which I prefer and focused on. I know there are tons of others to be found if these aren't your scene.
As I waited in line for an event I saw Mike Will Made-It, Metro Boomin and
Slim Jxmmi casually hop out of a car in the middle of the street and wander on over the venue. So, there is plenty of fun to be had you just have to know where the concerts are happening!
I picked up a few tips that might help you not be as lost as I was!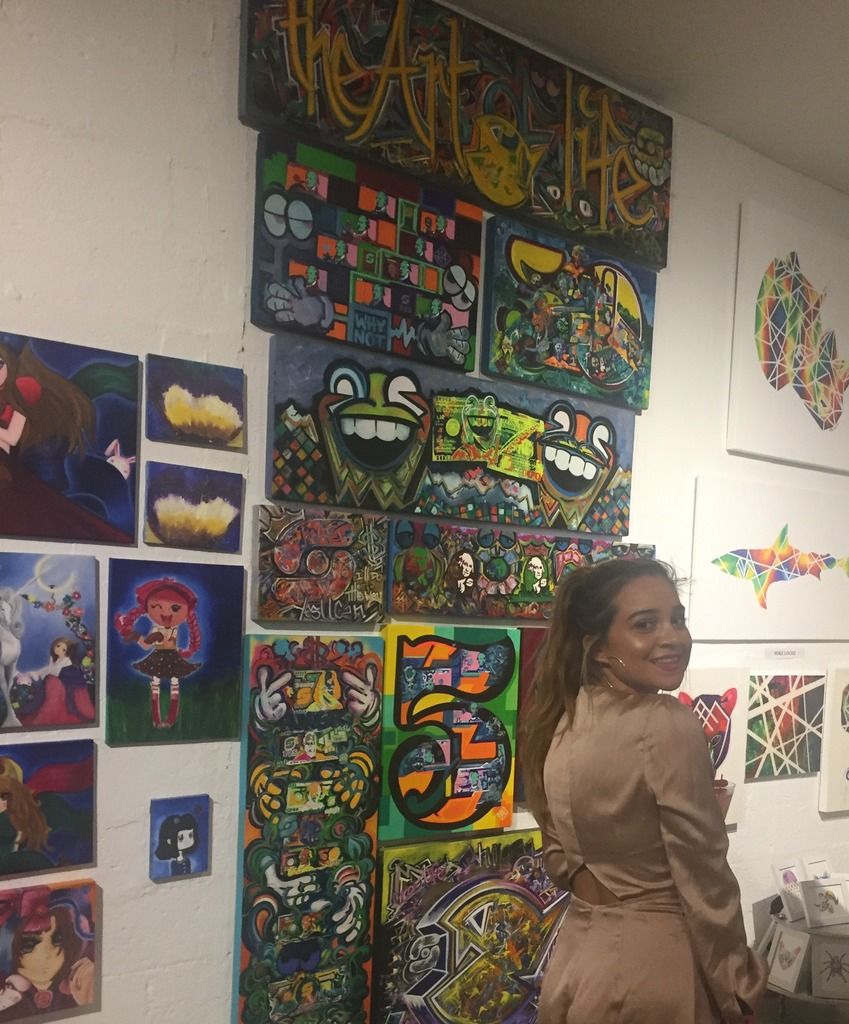 Local art gallery with lots of fun art.
1. I always use
Eventbrite
. There are so many unofficial parties and galleries that are worth checking out. This year
Spectrum
had some VIP tickets on there for free (I am not sure about the terms and conditions because I didn't get to go)! I realized after Art Basel was over that this is one of the large tents that need to be checked out!
2. Websites to check out for Art Basel Events
3. Instagram Accounts to Follow for Art Basel
@Miaminewtimes
@Aedistritctmiami
@Artbasel
@jlpr
@fillmoremb
4. Cool Parties You Should Attend During Art Basel
5. If all else fails head to Wynwood. Parties galore.
If you have any tips or great Art Basel stories share in the comments!
I'm more than prepared for Art Basel 2017. See you then!