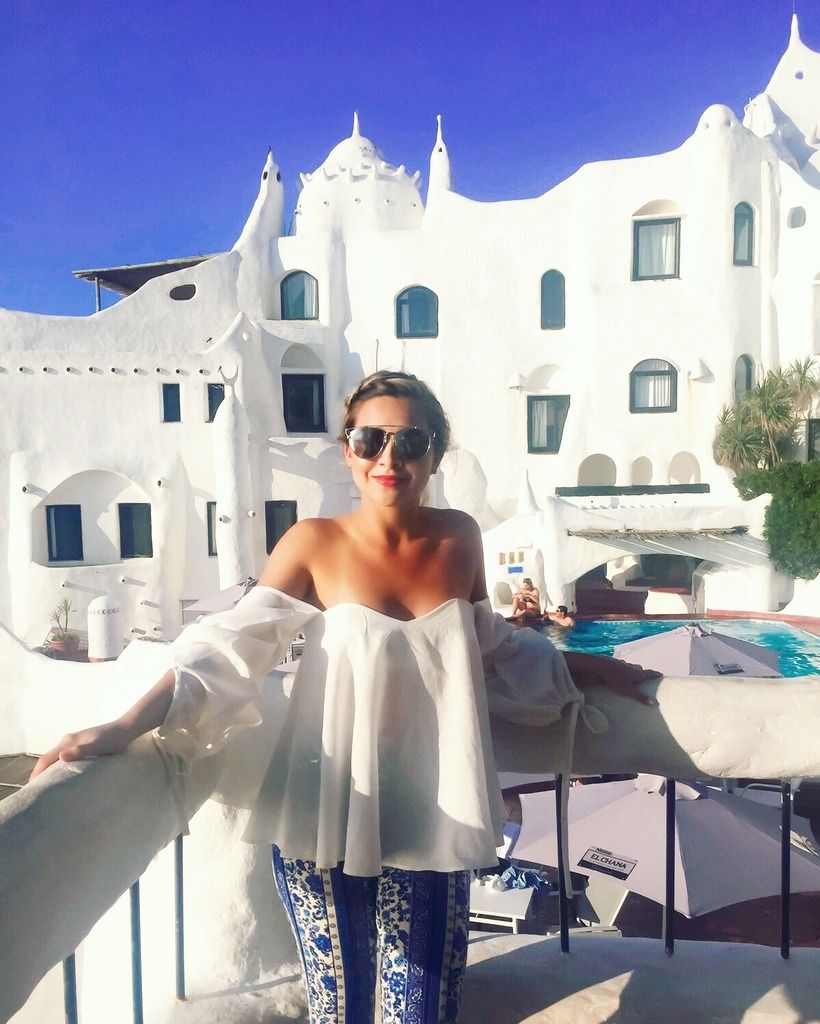 Casapueblo in Punta Del Este, Uruguay
I am a little late but hey I was traveling, what else would you expect from me?! Okay, confession time: I had a really awful 2016. I couldn't catch a break; heartbreak, failure and disappointment (the usual).
I HAD to change something. 2017 has to be great and what better way to guarantee that than by traveling with my BEST FRIEND?
I am going to divide this trip into two (maybe even more) blogs because you are going to WANT TO HEAR all the details about Uruguay and Argentina. Let me tell you, I had a blast.
First of all please go to Punta Del Este if you are in Uruguay, it's like Miami but omg so much better. When it's winter in the U.S this beautiful city is enjoying summer! Honestly it's a hidden gem and Americans don't have a single clue that this exists. This city is overflowing with Argentinians, Brazilians and Uruguayans on summer vacation.
Spending New Year's here was amazing. Everyone is wearing white, drinking on the streets and at midnight hundreds of fireworks go off.
This city should be on a list for "Top cities to watch the fireworks in" or "Top cities to spend New Years in." Just picture yourself surrounded by hundreds of beautiful people waiting for a new year filled with dreams, yachts floating on the water reflecting the light of the fireworks and realizing that you are in South America for New Years...yeah, I was grinning like a fool!
So let's just get to it or else I would blab on and on about how much I loved Uruguay.
Sunset from Casapueblo in Punta Del Este, Uruguay. You can see why they love their sunsets.
Things to do in Punta Del Este, Uruguay
Nightlife:
So there aren't that many options for nightlife but TRUST ME you don't need it because the ones there are so fun. Tell your cab driver "Boliches," "Moby Dick" or "Soho" and they know exactly where to drop you off. This little area has about four to five bars (can't really remember, the nights are a blur HA!) and you are sure to find whatever kind of music you are in the mood for.
Here's a tip:
The party doesn't start until 2 am. Yup. When most bars are closing down on sixth street (Austin, Texas) the
Boliches
in Punta are just getting started. So don't pregame at 11 and blackout by midnight like an American, start drinking at one and blackout at like 4 am. Jk don't black out, it's not college you guys. Also be ready to stay up until 7 a.m. Drink some vodka and speed (their red bull) and you are sure to party until sunrise.
Did I go out any other place? No, because these bars were too much fun. We went out on a Monday night and the bars were so packed we couldn't even move. So the party is definitely there.
Yachting:
By the
Boliches
there is a yacht club so my advice is to GET ON A YACHT! I am pretty positive that you can rent them but here's an even better idea: make some local friends and with luck they'll invite you out to boat with them. I had the best time of my life. You will most likely head out to a nearby island and float alongside tons of other yachters. Now if you have been to the Caribbeans then you will understand that no beach compares to that but trust me this city is worth visiting. Punta has it's charm, you'll fall in love before you know it. Watching the sun set on the yacht was the moment I knew 2017 was going to be a great year!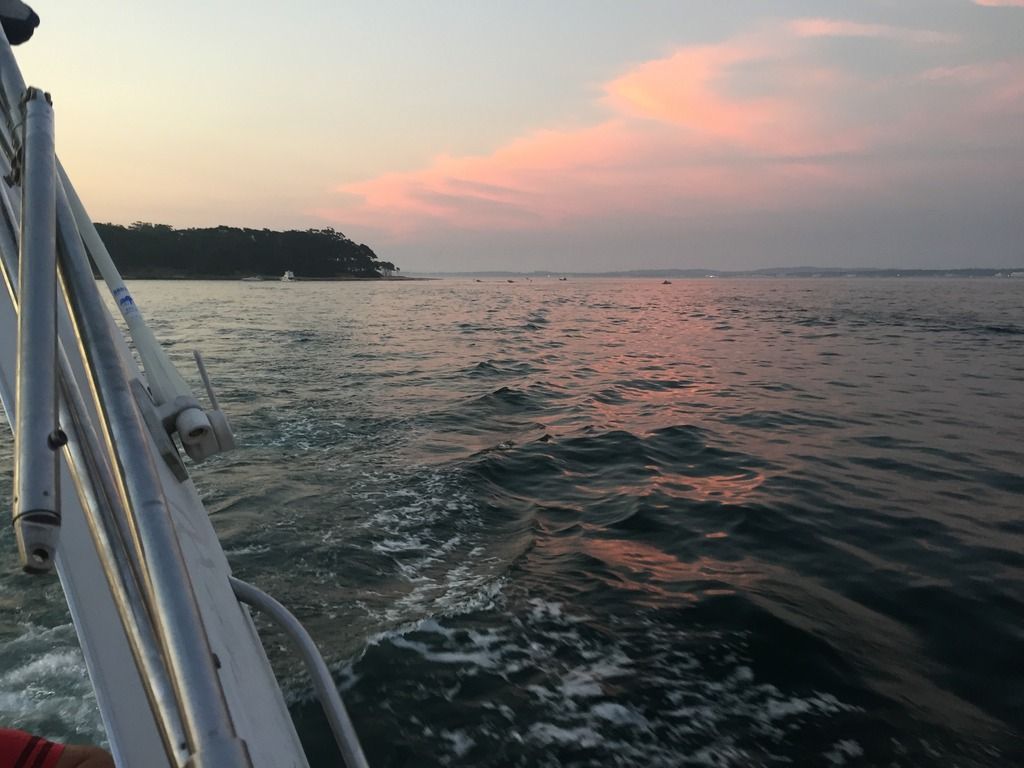 Catching the last few bits on sunlight on the yacht in Punta Del Este.
Food:
Here is the only downside to Punta Del Este! The food wasn't anything to rave about. Thank god it wasn't awful but it was nothing spectacular. Moby Dick, Daiquiri and Playa Mansa Hostel have decent food. If I were you I would stick to the empanadas that every little corner market has freshly baked, they are spectacular.
Touristy things:
Visit Playa Brava because there is this hand monument "Los dedos" that is a great photo opp. If you are going to lay out here bring some cash to rent a beach chair and/or to purchase from the vendors walking on the beach. Some vendors carry a whole clothing store on their backs and have super cute stuff! They usually even carry mirrors so you can try on their coverups, don't underestimate an Uruguayan.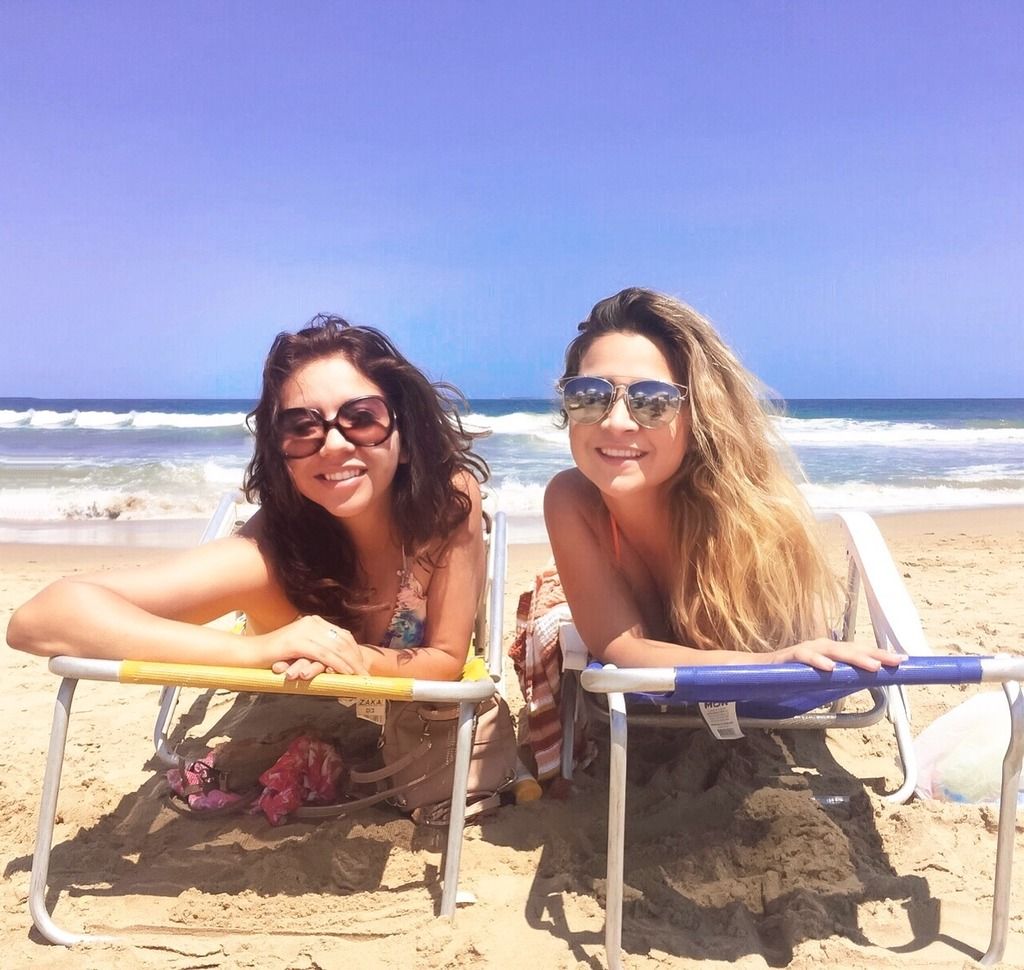 Here I am with my best friend burning our skin off at Playa Brava, Uruguay.
Go to Casa Pueblo. Search it on Instagram right now. Go ahead look at it and then come back to this post.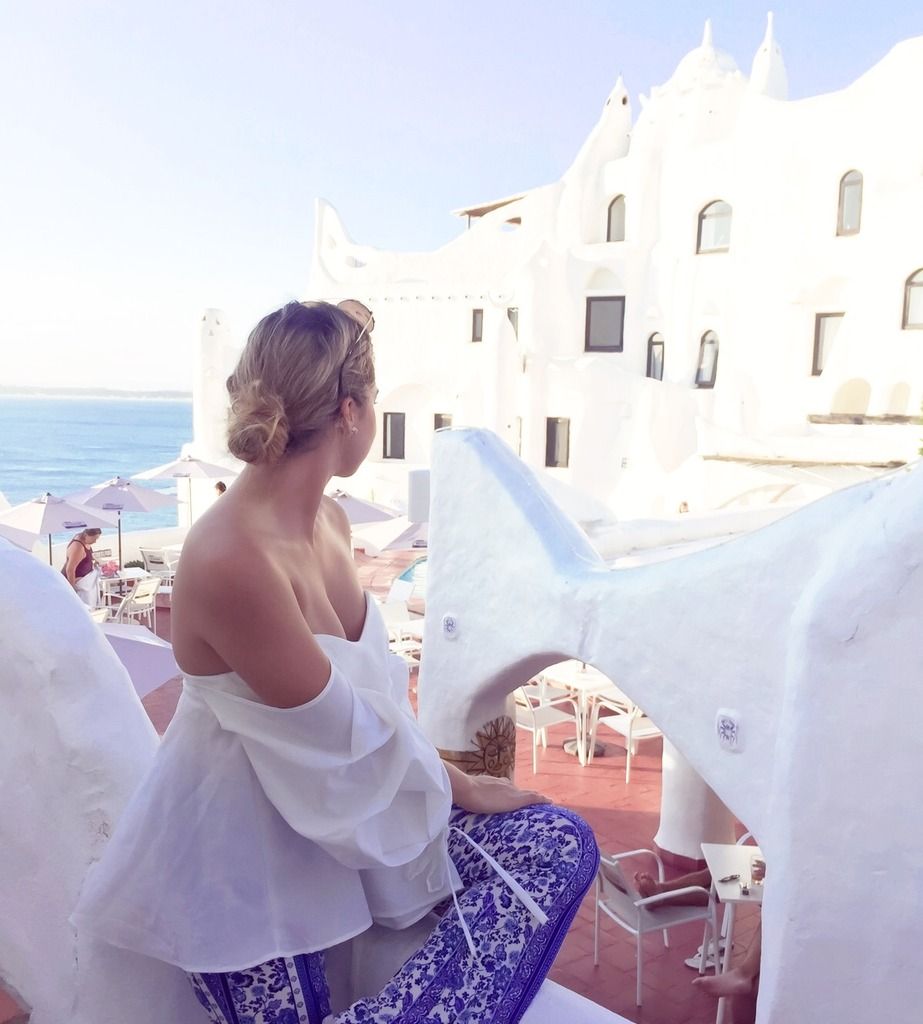 One more picture at Casapueblo in Uruguay. Isn't beautiful?
It reminds me of Greece a bit. It's a museum and a hotel. I wouldn't recommend staying here just because the location is a little far from the city, from the action. It would be a perfect hotel to stay at if you are looking for just relaxation. Well you have to go here and watch the sunset. I don't think I need to explain myself with pictures like these! TIP: Take a bus here and then walk all the way to the end. I think the walk is worth it because it's just such beautiful view. Take a ride back though!
Tips for traveling to Punta Del Este
Watching the sunset and clapping when it sets is a thing. It was honestly my favorite thing. It's such a small but beautiful gesture that shows appreciation for each day!

The bus system is so efficient, easy to use and cheap. Don't get tricked into paying for a super expensive ride by the locals (from experience)!

Everyone is so nice and knows at least three languages.

Wear sunscreen even if you don't normally burn. My friend had this theory about South America being closer to the sun and that's why. Idk but wear some sunscreen.