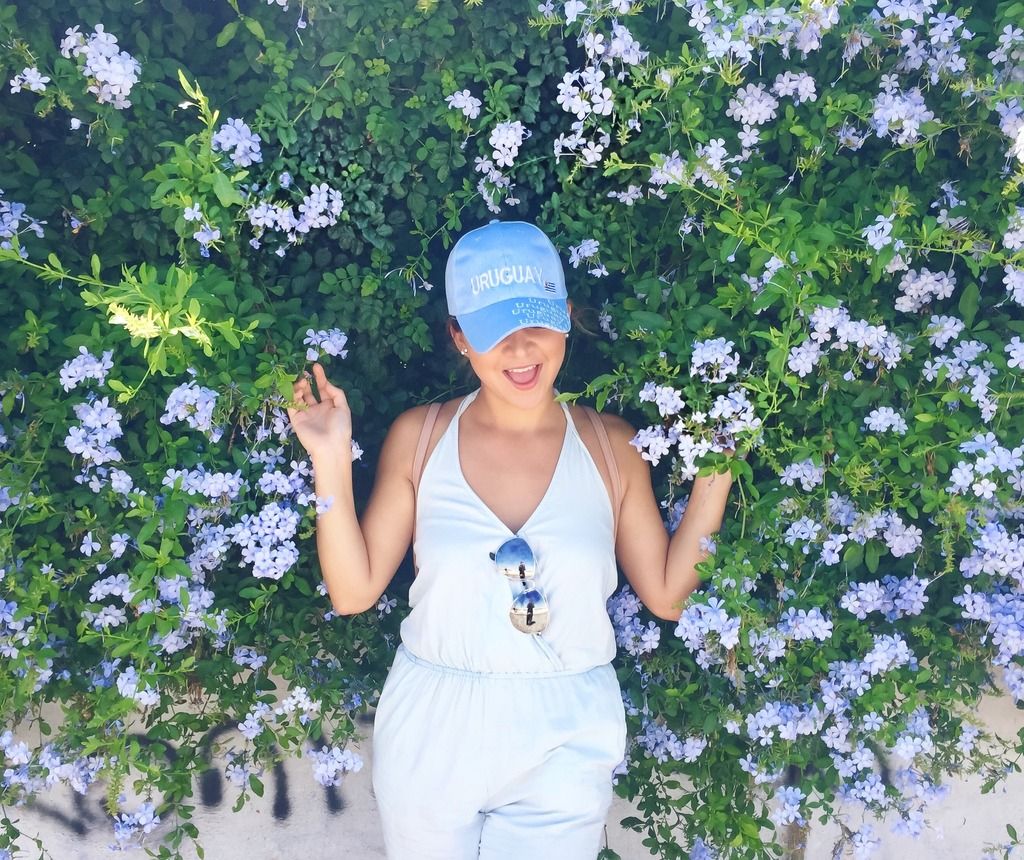 Probably my favorite picture of the entire trip!
A quick overview of my trip: Flew from Miami to Montevideo, Uruguay. From Montevideo took a bus to Punta Del Este. From Punta Del Este took a bus to Montevideo. From Montevideo took a bus to Valdense. From Valdense took a bus to Colonia. From Colonia took a ferry to Buenos Aires, Argentina. From Argentina took a flight to Miami.
So let me remind you, Uruguay is filled with hidden gems. This country is amazing. So we stayed at El Galope Hostel & Horse Farm
in Valdense and this entire blog post will probably be about how great our experience was there.
After a couple of days of partying until the sun came up and tanning until the sun went down in Punta Del Este, it was time to explore the countryside. The bus ride was long and arriving into town I was extremely freaked out. Why? Because I watch way too many horror movies and this tiny town screamed "this is how girls die" to me.
We arrived at the hostel, and I had accomplished freaking out not only myself but my best friend as well. The moment we walked through the front entrance our fears disappeared. It was the most beautiful ranch I had ever seen.
I just kept repeating "how cute" over and over again.
We were starving and ready for dinner. We luckily had the entire ranch to ourselves, so all the amenities were just for us to use. We were prepared the most amazing home cooked dinner. It was cheese fondue, salad, wine, ice cream with a quick shot to wash it all down. We were all so stunned and in disbelief at how amazing this all was. The couple who owns the ranch were utterly charming and made everything a grand experience through stories and explanations.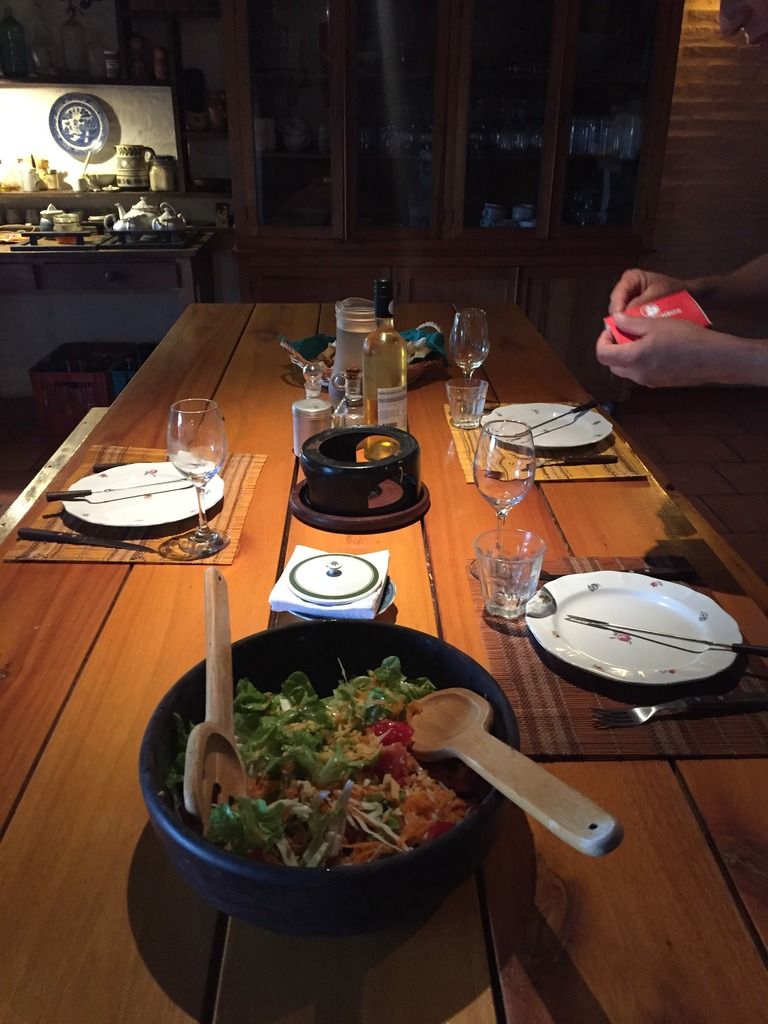 Dinner at El Galope Hostel & Horse farm in Colonia Valdense, Uruguay.
After drinking too much wine, we all sat around in a dimly lit dining room table surrounded by the calimg night sounds of the countryside. Looking up to the sky I was reminded of how bright stars really do shine without the city lights drowning them out. We bonded and shared New Year's Resolutions and then hurried off into the sauna. Now that is a whole other experience that I can talk about later! Haha! It was a great bonding activity and helped detox all that alcohol we had consumed in Punta.
Needless to say that night no one had trouble falling asleep. The next morning we were woken up with breakfast, again spectacular.
The main attraction of the ranch is the ability to ride horses, but they do it in such a great way that needs to be applauded. The first hour is just spending time with the horse, brushing their coat, their mane and letting the horse get acquainted with you before you ride it. Which I must admit I love. I felt like a little girl brushing Barbie's horse all over again!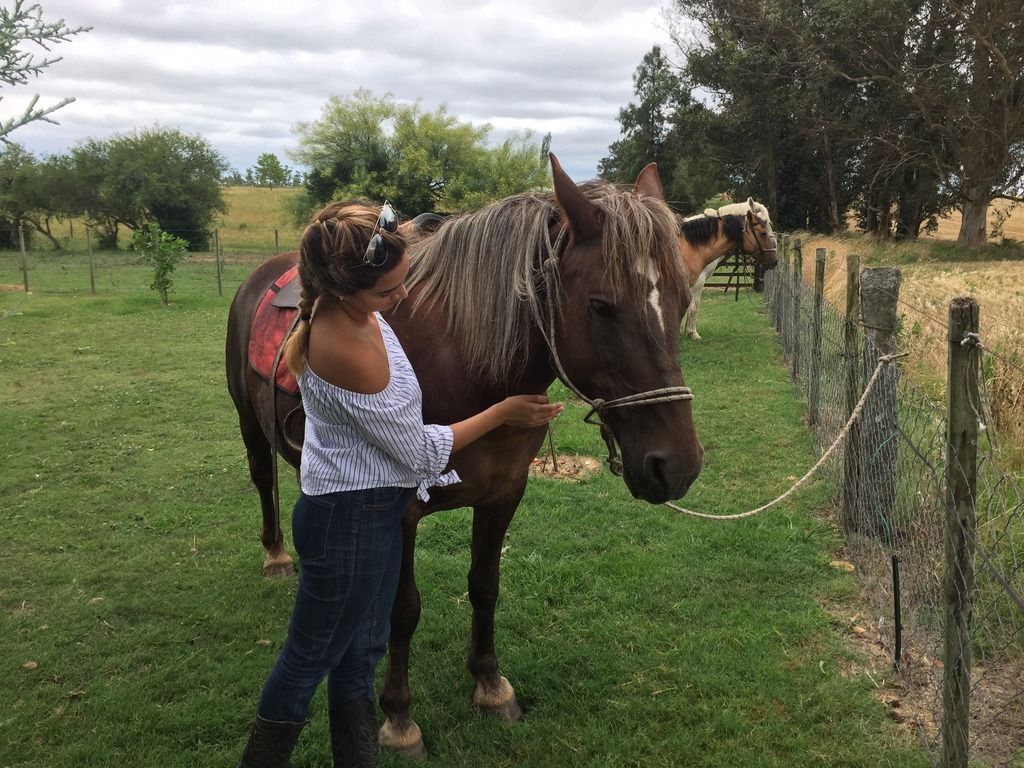 Getting to know Bamboo before learning how to ride her English style.
Just picture yourself on top of a horse with the wind in your hair as you look to your surroundings and see nothing but fields of wildflowers. It was such a surreal experience. It's the kind of experience that kind of sticks with you forever, the one moment you always remember.
I just can't give this place enough credit. It was beautiful, and the couple who run it were amazing. It was truly unforgettable. If you happen to be in this country make a one night stop here, it will be truly worth it! One of my most favorite parts of the trip!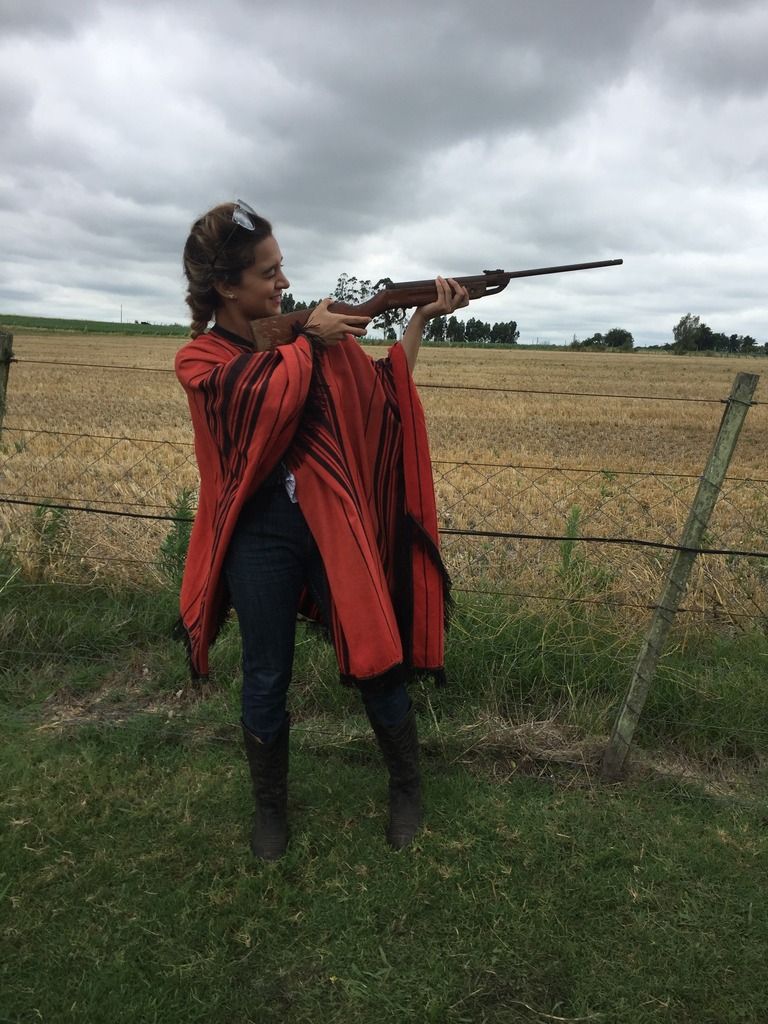 They dressed me as a Gaucha and I definitely got into character.
It was a bit hard to say goodbye to the couple when it was time to leave. They were so lovable, but Colonia was waiting!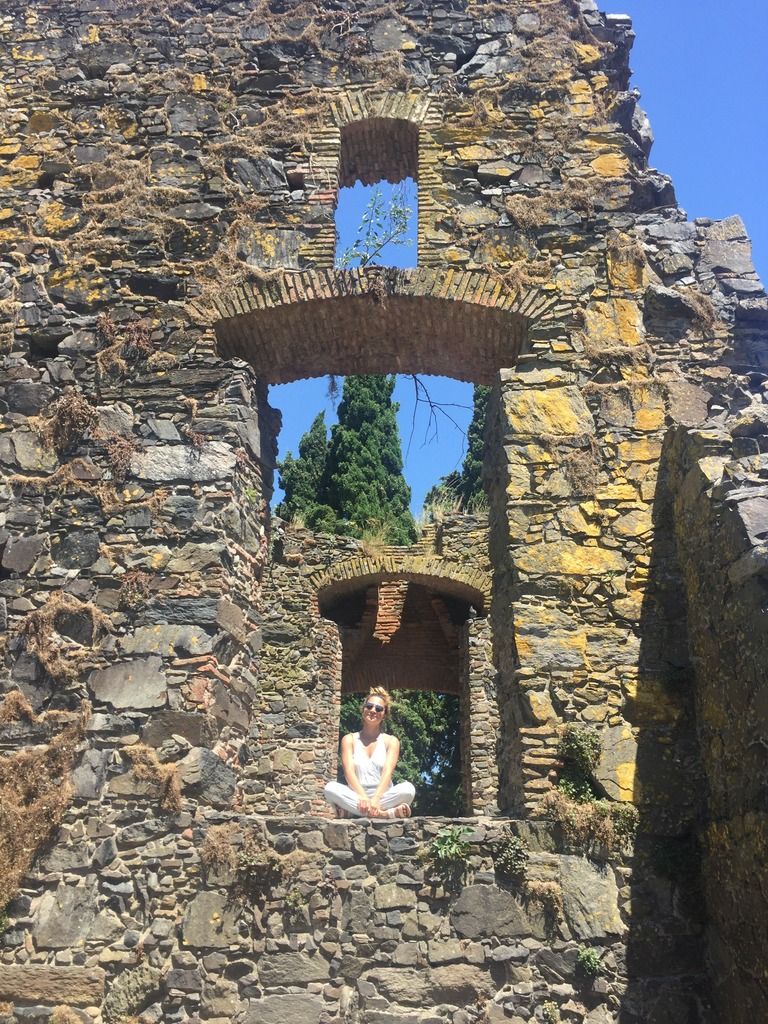 Colonia, Uruguay.
We arrived by bus and had that night and the next morning to explore. It is a sweet city that has been left behind by time. The salty air has consumed buildings, and you can almost smell the history that runs deep through this town. I love places like this. They are filled with locals that are overflowing with warming stories of love and bravery.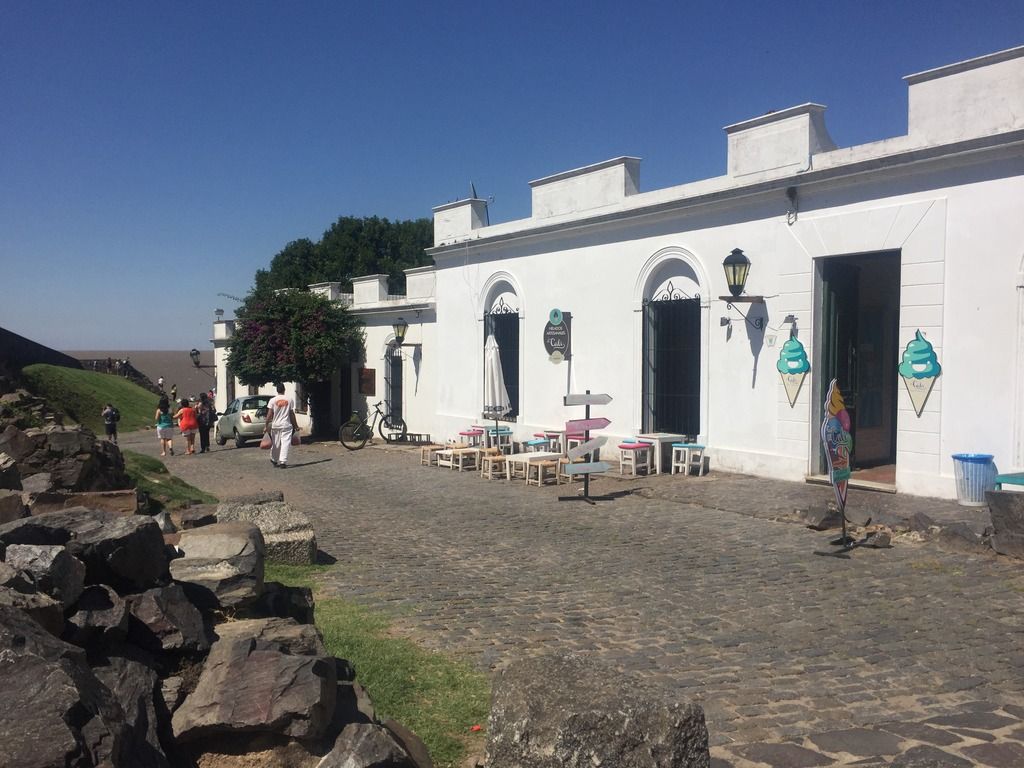 Colonia, Uruguay.
I don't think we even spent a full 24 hours here but glad to have met this place! This city is popular because of the port that provides ferries to Buenos Aires, Argentina. Which conveniently was our next and last stop.